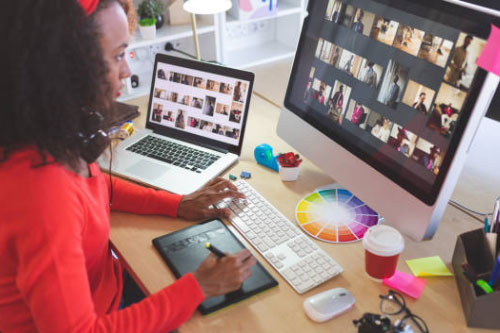 Image Content Production
Images for Posts/Tweets
Post eye-catching visuals on social media!
I'll create the images, and the look, feel, and tone will be consistent for strategic branding. Let's discuss!
All image sizes are optimized for the platform you choose: Twitter, Instagram, or Facebook
I'll work with you to determine the type of image and messaging. I can use photos you have or get them from stock.
We can also schedule an on-site photo session (South Bay, Bay Area, California only). Additional fees apply. See my Photography & Videography page.
Final image(s) will be messaged to you to post on your social media account at your convenience. You determine the timing and frequency.
Animaged GIFs for Twitter/Facebook
Quickly get to the point with a fun animated GIF!
I'll create the GIFs for you. Just tell me what visual content and messaging you'd like (if needed).
You may supply a video that I can use to create the GIF or I can provide a clip from a stock library. (Note: Stock videos tend to be expensive for a small clip, $50-300, and limited in availability. Additional fee applies.)
GIF dimensions and sizes are optimized for Twitter.
GIF(s) will be messaged to you to post on your Twitter account at your convenience.
-
MORE SERVICES